Welcome Aboard!
---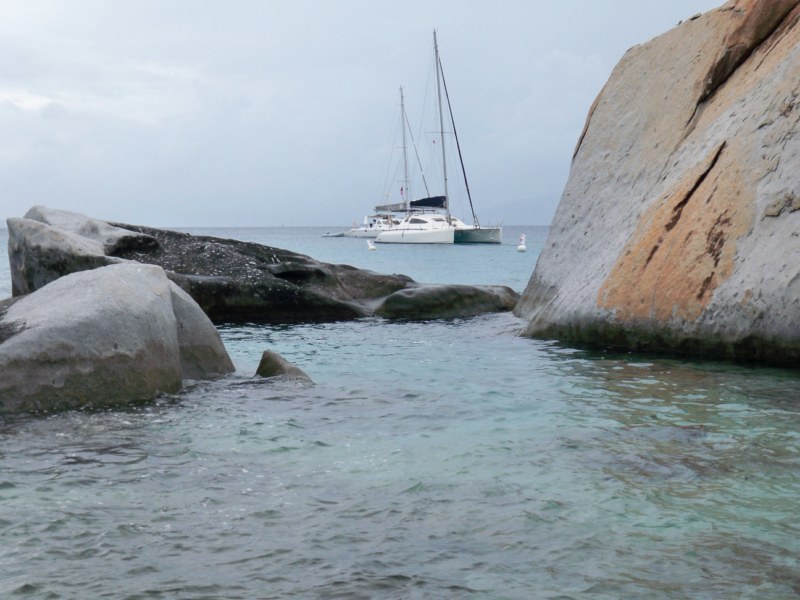 Have you ever been to a tropical paradise on a sailboat full of friends and good cheer? Have you ever sailed on faraway seas to romantic getaways with your loved ones? Have you ever spent an entire week in your bathing suit, with no phones, internet or cares? If you have, would you like to go again?



Sound good? Then Ocean Breeze Tours, Inc. invites you to sail with Captain Mark and experience the sailing charter vacation like no other. Sure, you can hire a uniformed crew that treats you like a baby, OR you can join Captain Mark almost anywhere in the world and feel like you have lived the sailing life in style, with daily belly laughs and a desire to return that will last a lifetime. Sailing fun is the name of the game, your laughter is Captain Mark's reward!!

Captain Mark at Your Service
---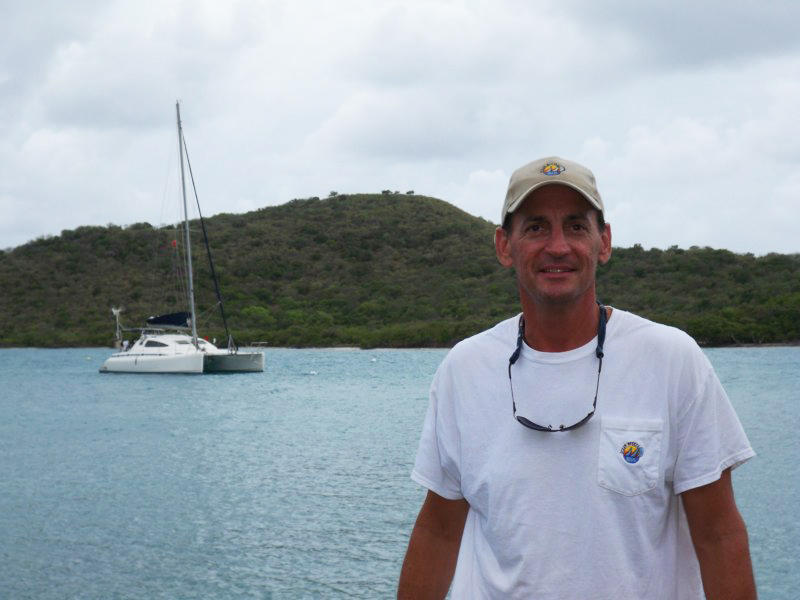 Hi, I'm Mark Denebeim (aka D, Baumer, Unkie Munkie, Captain Mark, Marky Mark), a fun loving sailor with over 30 years experience sailing for fun and for a living. I am a Licensed Coast Guard Captain, Master 100 ton with Sail Auxilliary. Soon after graduating from Claremont McKenna College, CA in 1979, I began my professional sailing life in Clearwater, FL racing in the International Windsurfing Championships. I have been a member of the San Francisco Yacht Club since 1982 and was formally a member of the St. Francis Yacht Club where I founded the popular Fresh Crew Committee to promote 20-40 year old member participation. When I am not on charter, I am often on my Hobie 16 "Santana" in Delray Beach, FL, see photo below.

After the first (in 1979) of many U.S. to the Caribbean Yacht deliveries, I began assisting and running charter boats throughout the Caribbean. For the next three years, in the Caribbean, Newport, RI and San Francisco, CA, that was my job and I loved every minute of it (tough life, huh?) Then graduate school (USC-Go Trojans!) for the MBA and my first and only job (as an investment advisor) with a suit and a tie.

Since then I have owned various boats including a J-24 and a CT 49 ketch and now own an Island Spirit 37 catamaran called SANCTUARY, and have continued to sail in such diverse locations as Greece, Mexico, Capetown, Rio de Janiero, Seattle, Hong Kong, the Caribbean and Lake Michgan. After years of sailing with friends and family, I was asked by some good friends (sailors and non-sailors) to put together a few sailing vacation packages where they could bring me along for free. This website, and the information found herein, is an extension of that effort and makes it possible to introduce this vacation idea and make my services available to everyone.


The Lattitude of My Attitude
---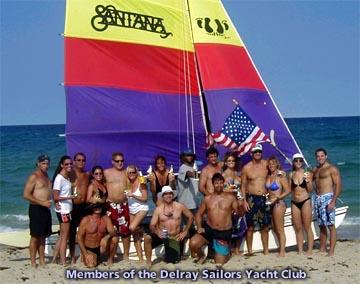 Ocean Breeze Tours offers two charter options;

1) Charter our very own 4 stateroom catamaran SANCTUARY anywhere in the Caribbean at great rates--click here for more info either on a per person or group basis.
2) Charter a bare boat with Captain Mark as your private Captain.
You will travel at a similar cost to a bareboat charter if you hire one of their local "drive the boat only" captains, but with many of the experience benefits and special services found with a much more expensive fully crewed charter.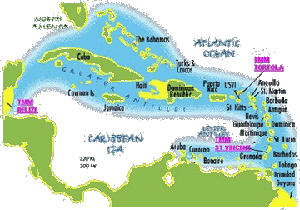 We don't have to go to places I have already been; we can also explore new places together. If there is someplace you have always wanted to go, let me know!! I specialize in the Caribbean, but I can read a chart anywhere in the world! I really want to go to Belize, I hope you do too!

SANCTUARY is based full time in Prince Rupert Bay, Dominica, and is available from St. Martin to Grenada, offering Private and Group Daily or Weekly Charters,year round. If you are in South Florida in the summer months, you are welcome to stop by Delray Beach and ride the trapeze with the thrill of the wind in your face as you hang out over the waves below with my friends there as well.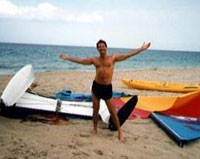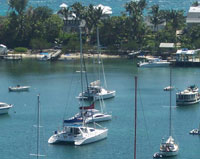 Here is a photo of my friend Frank, a veteran of two OBT trips (British Virgin Islands and Key West), with his Hobie 16 after a freak hail storm upended his boat. Why is he smiling? Because Frank and I share the same attitude about life in general: Being upset or unhappy about anything is unnecessary and a waste of time!! (and he has a good insurance policy ...)


Cutter
---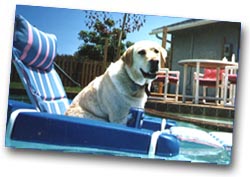 It is with a sad heart I must report that my best little buddy, Cutter, passed on in May, 2006. He was 14 years and ten months old and was the best friend a man could have. He often sailed with me on my Hobie 16 SANTANA, now renamed "Cutter Too" as well as other boats whenever possible. Cutter, named after a cutter rigged sailboat, was always hungry, ready to play or go to the beach, and loved to hang out with the gang. He will be missed and cherished every day of my life.

Whatever yacht we sail, wherever we go, the idea is to have fun and leave your worries behind. Like they say in the islands, mon, no problem! Come sail with Ocean Breeze Tours!! Talk to us about the best location and dates for your party and we will customize a unique and memorable sailing, snorkeling, hiking, kayaking, eating, drinking (not required), and relaxing vacation just for you!

Thanks for checking out our web site, please give us a call to discuss your next trip to paradise!

So, call Ocean Breeze Tours and take a vacation you will never forget!

Thanks
---
Thank you to Tammy Saltzman-Dorfman who initially asked me to put together a trip for her and my buddy Barry (her husband) and their friends. Without this request, none of this would be in front of you now. Tammy is a lawyer in Boca Raton, FL with a newborn baby boy recently added (2003) to Barry's three kids. She needs a vacation like this more than anyone I know!
A big thanks to all those who have invited me aboard their boats and to those who sailed with me over the years whether we are racing or cruising. Each voyage is a learning experience and a blast in one way or another. To that end, special thanks to my Dad for forcing me to sand and varnish his old fashioned style boats as a kid and to appreciate the life of a seaman beyond basic sailing skills. (He made sure that I'll never get another boat that requires sanding again!!) :-)
---
HOME | Destinations | Yachts | Packages | Photos | Food | Details | Books | Contact Mark | Links | Captain's Blog | Site Map