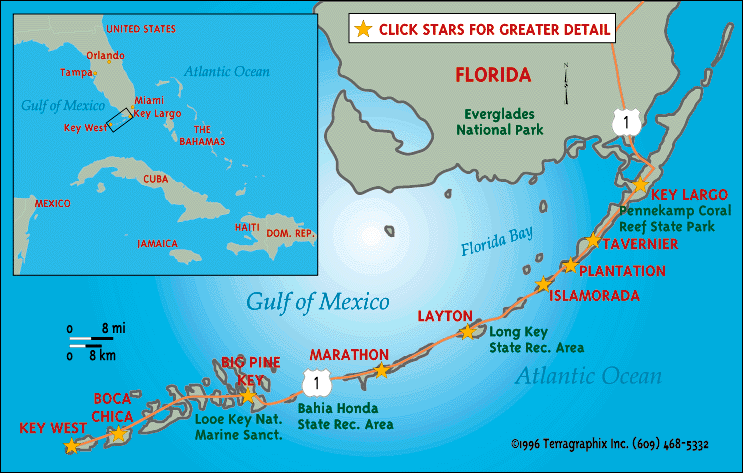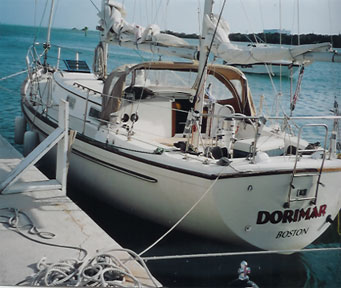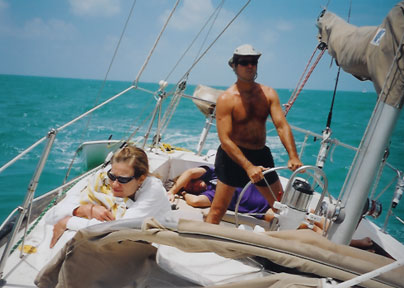 "Klara and I have been trying to figure out what could have improved our trip but we haven't yet. Thanks a lot! Exactly what we needed and wanted!" --Morty, March 2005


Key West and the Florida Keys offer turquoise blue waters, superb snorkeling and diving, constant and manageable winds and mellow seas. While the night life in downtown Key West will satisfy any party animal, the idyllic nature of the islands and star filled skies are more likely to pique your interest. Chartering a sailboat out of Key West provides access to the outer reef for a snorkel or dive, or into the gulf for a dive on a sunken ship and an overnight in the middle of nowhere.

We began our trip May 7 in a 1969 Pearson 365 ketch rigged oldie but goodie because the Jeanneau 42 we were supposed to use was damaged by the previous charter party. A bit smaller and without a swim platform off the stern, it caused some inconvenience but we managed nonetheless.

The winds were high, at a constant 20-25 kt/hr the whole time so the sailing was spectacular but the diving and snorkeling suffered from reduced visibility and unusually choppy seas. Beautiful nights under a blanket of stars, we slept on deck and bar-b-qued steaks almost every night. Our one night in town produced the usual good time and a long naps the following day. We sailed about 5-6 hours each day and managed at least two swims/snorkels per day as well. We were unable to dive as often as we would have liked and the dinghy outboard caused us some consternation, but overall we were able to forget we had jobs, responsibilities and lousy politicians back home.

We have determined that sailing out of the Key West area is perfect for a five day, four night, long weekend trip....the perfect getaway for local Florida residents.